Amsterdam is not short of parks. However, most of them you won't get to see as they're hidden in various neighborhoods, away from the beaten paths of the city. On the other hand, some are too small to be worth visiting. Parks in Amsterdam
This site will limit itself to the most important parks and the happenings they host. At the bottom of the page is a list of all the parks in this city for further reference but I intend to promote only the ten most important ones and stop at that.
01. Vondelpark
Named after our most famous poet, this park is the most well-known park in Holland, and it is also one of my favorites. Link Not only because I've been coming there from the time when I was a young boy, but also because there's something there for everyone, young, old, tourists and locals, in short, everyone. Vondelpark is also one of the most central parks of the city.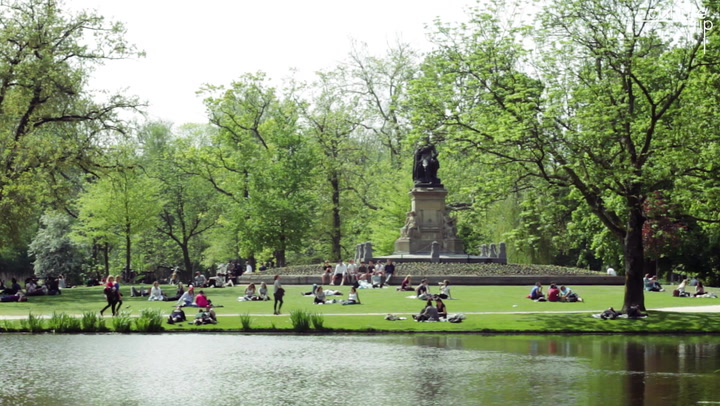 One of the easiest places to enter this park is from the Leidseplein, close to the Marriott Hotel. Another easy access point is from tram line 3 as the tram passes over it. The park is formed in the shape of a rectangle; if you walk its length, you are crossing the old western district. There's food and drinks available, and there's also plenty to do for the kids. Dogs are allowed in the park but not in the areas designated as children's playgrounds. Bicycling is also allowed; this goes for most parks in Amsterdam, so beware of cyclists; skating is another favorite pastime of many young and old visitors.
The Park is also famous for the concerts held there, during the summer months there's always some form of entertainment going on. The abundance of available grass invites you to picnic, jam, and relax till late in the evening or barbecue some meat, and if that's your thing, smoke a few joints.
02. Amsterdamse Bos (forest)
This huge park is popularly called 'Bosplan' because it was created by the unemployed during the 1930 great depression. It's, however, not positioned in Amsterdam but Amstelveen. Its big neighbor is more and more swallowing up a small satellite city south of Amsterdam.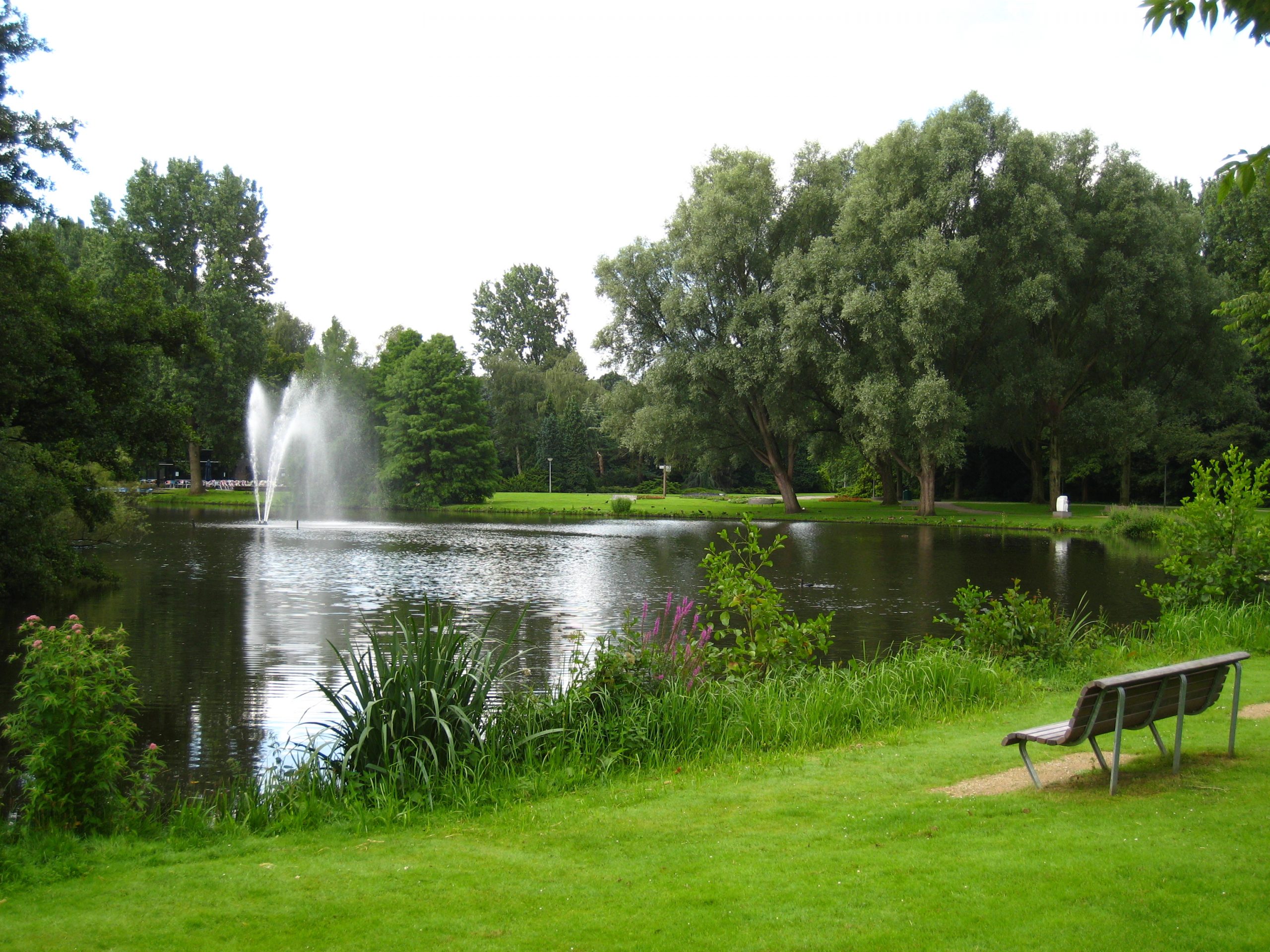 The park has luscious green fields but beautiful woods crossed by horse trails, bicycle, and walking paths. The park lends itself well to picnics as you can usually find a quiet spot somewhere. You can easily spend a whole day there as there's no shortage of things to do and see. The goat farm is the park's most favorite attraction, but the pancake house is quite popular as well; during summer, there's also room to swim.
The Bosbaan runs partly parallel to the park and is used to hold rowing competitions.
03. Sarphatipark
This is also one of Amsterdam's most central parks; it's located in the Pijp pipe) neighborhood, it's quite a pretty park, not too large, but it's not very well kept. Half the park is filled with sun worshippers and groups of yuppies picnicking and drinking wine on sunny days. The other half of the park is an area where dogs can roam free. It's close to the Albert Cuyp market, and there are lots of bars, restaurants, and takeaway places nearby. It can be reached by tram lines 4, 25, and 3.
04. Westerpark
I live quite near this park, and what always impresses me is how sumptuous this place is, there are no woods, but it's rich in swamps and wetlands. There's a children's farm, a play park, and a little brook for the children to splash in. In summer, it's usually filled with families and children from the surrounding area looking for some rest and recreation. The Park also houses the "Westergasfabriek." An old gasworks turned into a music hall, and the place is famous for its frequent concerts. Food and drink facilities are also well represented in and around this park.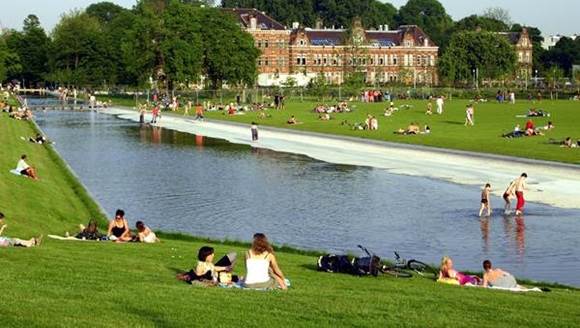 05. Wertheimpark
This tiny and obscure park is close to Artis (The Zoo) and the Hortus Botanicus (botanical gardens). Maybe it's not really worth mentioning, but I like the place. It's the only park in town located in the city's central district—a five-minute walk from Waterlooplein, aka the flea market.Auschwitz monument of Jan Wolkers.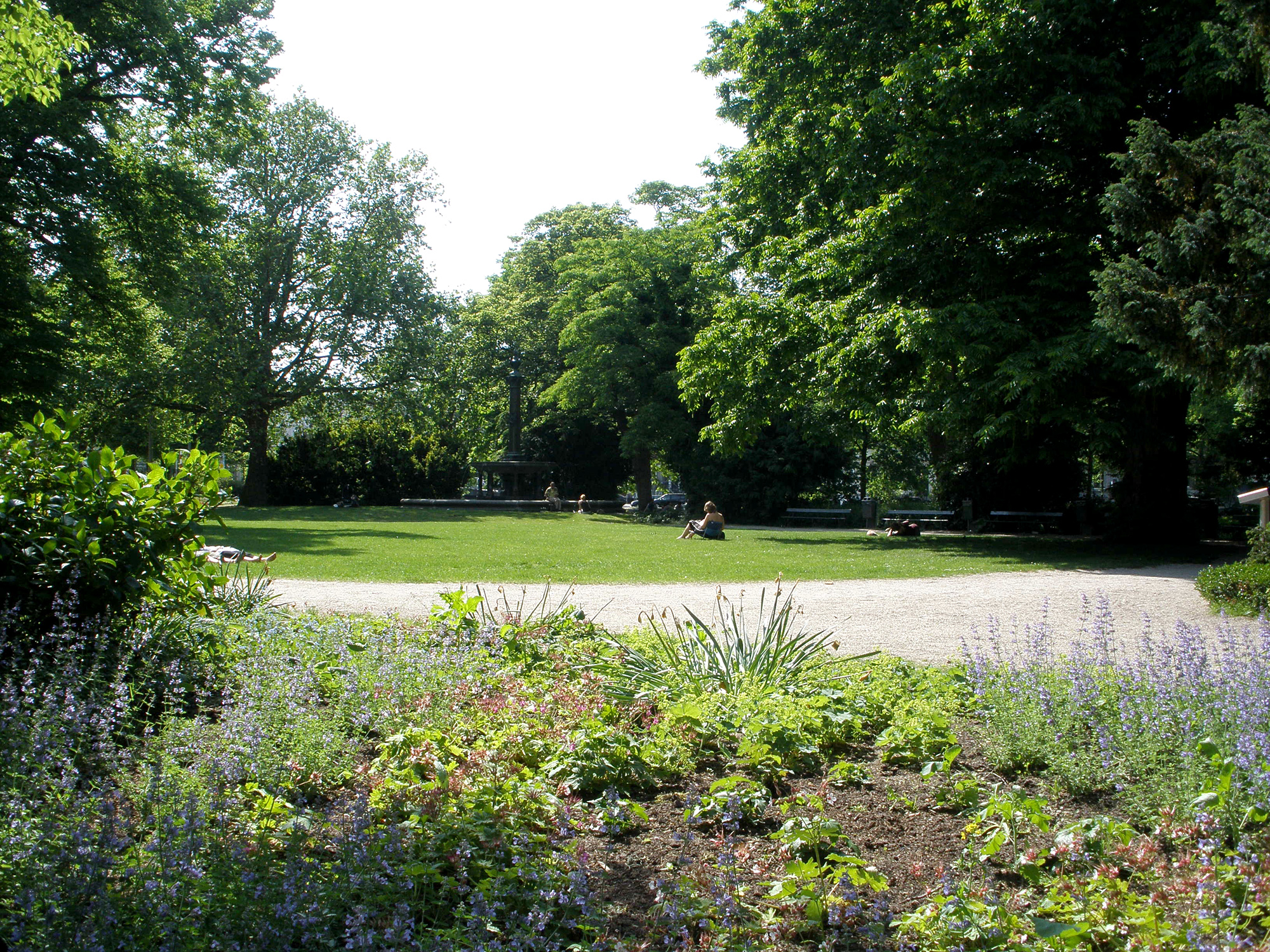 The recently deceased writer/artist Jan Wolkers in 1977, created a new Auschwitz monument in remembrance of the victims of this German extermination camp during the second world war.
The monument is made up out of broken glass, symbolizing the never to be restored heaven. Vandals have wrecked the monument several times, but it's been repaired every time.
06. Flevopark
This park differs from the others in that it has a totally different layout. It's located on the east side of the city and distinguishes itself by having a far more natural look. The Jewish Cemetary is a part of this park/nature reserve.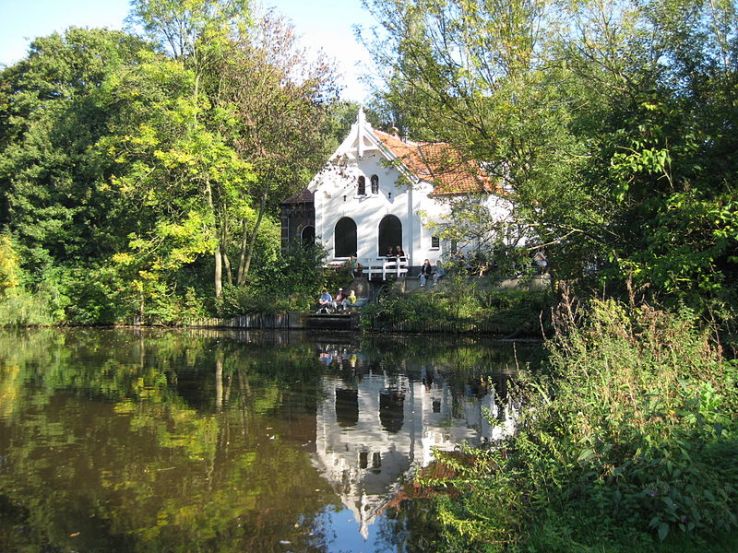 07. Oosterpark
This park became nationally known when a monument for the murdered Theo of Gogh was erected there. It can be reached by tram line 3, get off at the hospital OLVG. This park is an oasis of rest in a bustling neighborhood. Theo of Gogh was a descendent of Vincent; they were related to Link.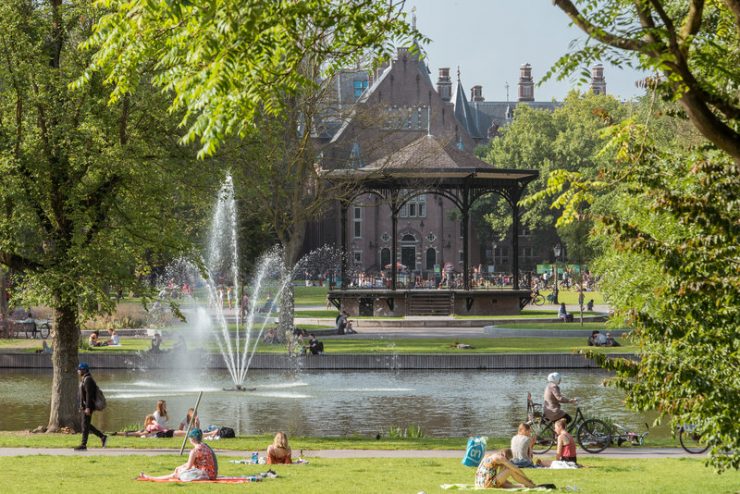 08. Sloterpark
Around the more than fifty-year-old lake, a park has been formed that seems to belong to the locals-only, at least that's the feeling you get when you go there. The park is located in the western so-called garden cities (neighborhoods with lots of green in them). These are Slotermeer, Geuzenveld, Slotervaart, Overtoomse Veld, and Osdorp. It has swimming, rowing, sailing and fishing facilities.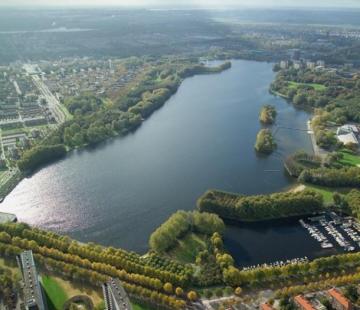 09. Martin Luther Kingpark
This is a reasonably small park, not very interesting unless you live in the neighborhood and own a dog. However, it has a field for dogs to run and play on. The park lies on the Amstel river where the highway to Utrecht begins, in the city's southern district.
The one thing for what this park is known for is that once a year (usually in August), an open-air theatre descends on the place called The Parade. Although, actually, it looks more like a fair than a theatre; there's also music and dancing going on, tables, benches and chairs to sit on, and things to eat and drink.
10.Amstelpark
In 1972 the Floriade (a flower exhibition) was held in Amsterdam, the Amstel park was created to host it. The park is situated in the southern district, just down the river from the Martin Luther Kingpark. The park is extensive, has a children's farm and a children's train to ride on. It has ponds, fields, and woody areas. The park borders the Amstel river and the Amsterdam ring road.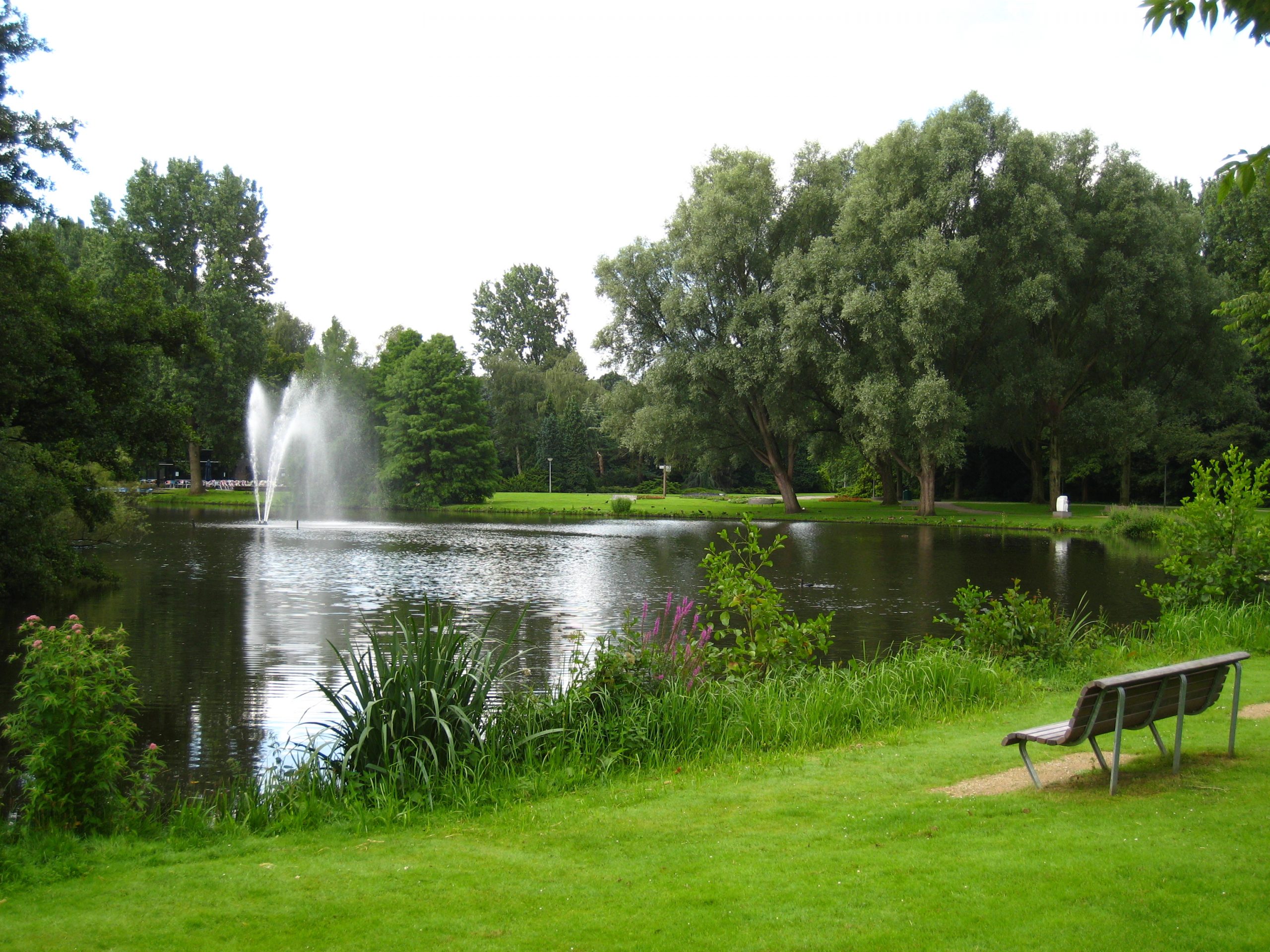 The area around the park is great to ride your bike or jog in, especially the path and roads along the river.
In conclusion
Multi-functional Parks like Sloterplas will attract many visitors, but inner-city parks like Vondelpark, Sarphatipark, and Oosterpark fulfill an even greater need. They're great for parents with small children as they all have play areas with sandboxes, slides, and swings. They also offer solace for the elderly and a place to meet dog people. In addition, the grassy fields are great for sunbathing, playing ball, or picnicking.
If you're looking for peace, Flevopark will give you that, but Vondelpark and Oosterpark also have quiet corners where you can retreat. In addition, guys in Vondel and Westerpark will often get together and hold Jam sessions, particularly during summertime.
The other parks in Amsterdam are:
| | | | |
| --- | --- | --- | --- |
| Baanakkerspark | Bijlmerpark | Bijlmerweide | Bilderdijkpark |
| Diemerpark | Erasmuspark | Eendrachtspark | Florapark |
| Gaasperpark | Gerbrandypark | Geuzenbos | Gijsbrecht of Amstelpark |
| Kasterleepark | Lange Bretten | Natuurpark Vrije Geer | Nieuwe Meer |
| Oeverlanden | Oostenburgerpark | Park Frankendael | Piet Wiedijkpark |
| Recreatiegebied de Hoge Dijk | Rembrandtpark | Schellingwouderpark | Siegerpark |
| Vliegenbos | Volewijkspark | | |