Ever heard of a structure that is known as a bridge and a building? Entrepotbrug is one such unique structure in Amsterdam. It's about 7 mins walk from the Eastern Docklands.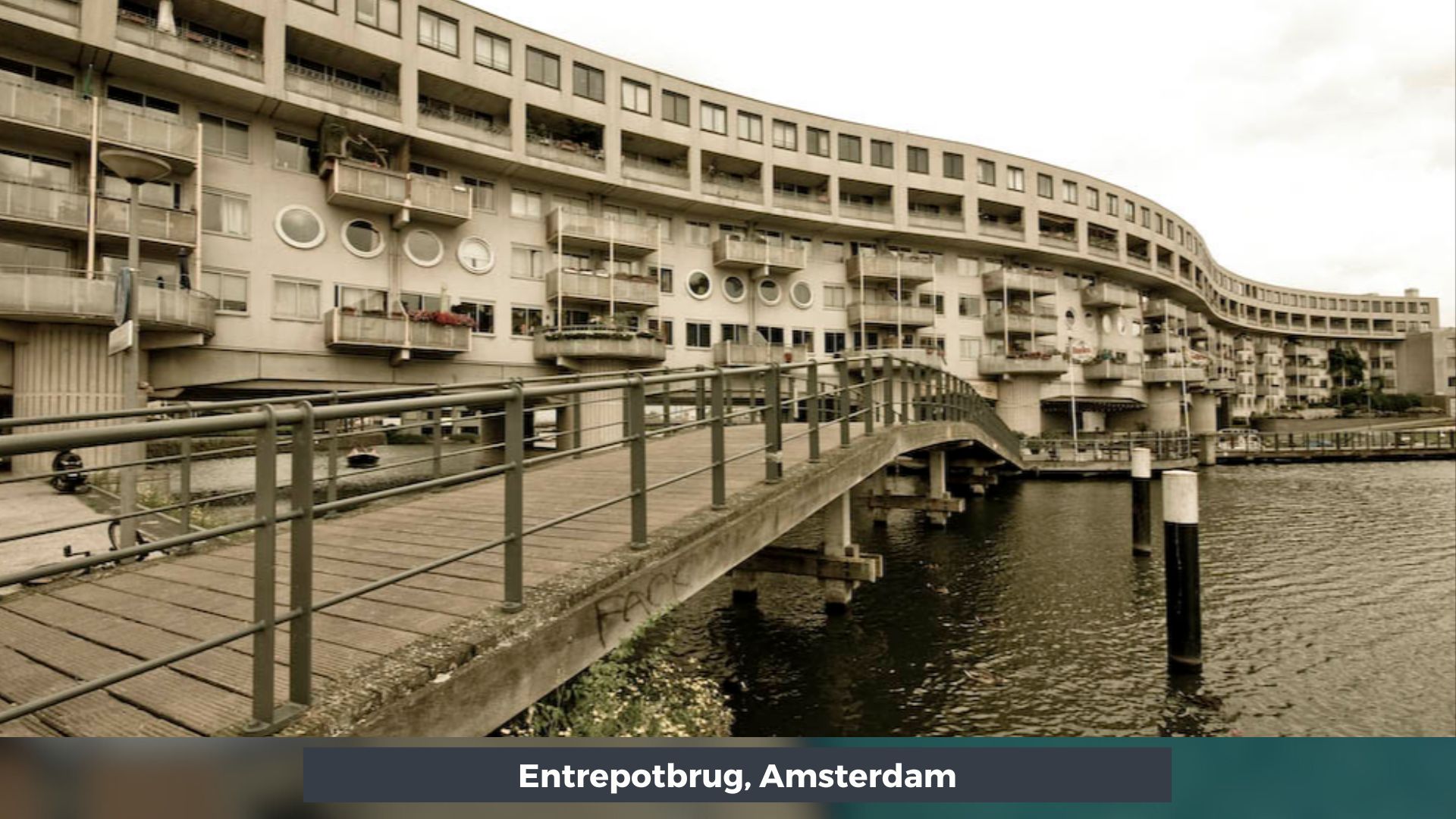 What is Entrepotbrug?
Entrepotbrug is a unique architectural structure in Amsterdam's Eastern Docklands, specifically in the Cruquiuseiland area. It is part of the Entrepot-West project, which aimed to transform the harbor area into a residential space.
Entrepotbrug Location
Entrepotbrug is located in Cruquiuseiland, a suburb in the Eastern Docklands in the Zeeburg district of Amsterdam. The building is part of the Entrepot-West project, which aimed to transform the area from a harbor to a living space.
Entrepotbrug Design and Structure
Entrepotbrug is an undulating six-storey residential building that stretches across the water on stilts, connecting to the mainland. The design is often likened to a winding wall or a snake-like structure that bridges the harbor basin. The building's length is compared to an intercity train's, and its height is likened to an ocean liner.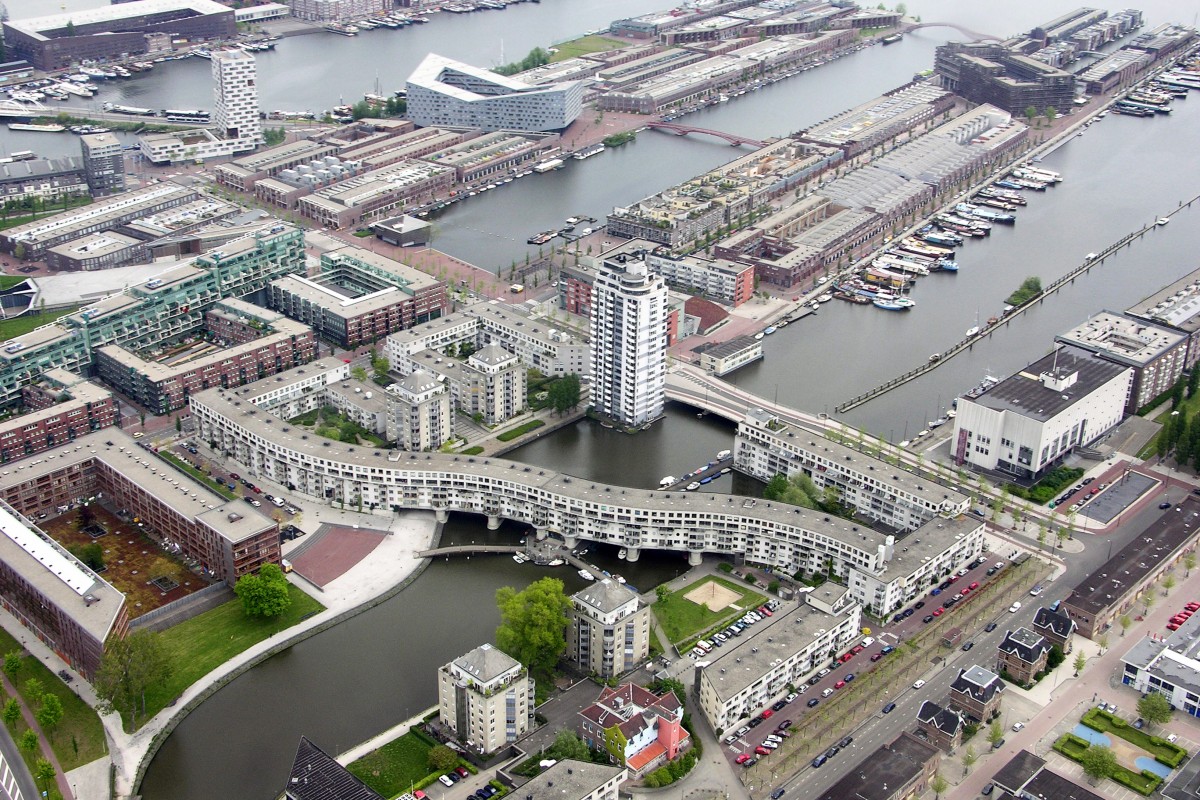 Purpose and Location
The purpose of Entrepotbrug was to create a residential space that would bridge the water, providing a connection between the harbor and the mainland. It is located in the Eastern Docklands of Amsterdam, an area that has undergone significant transformation from an industrial estate to a residential area.
Architectural Significance
Entrepotbrug is considered a radical and innovative design that departs from traditional architectural models. It is part of a broader plan to rejuvenate the Eastern Docklands, blending old harbor elements with modern residential architecture.
Entrepotbrug is not just a residential building; it's a symbol of architectural innovation and urban transformation in Amsterdam. Its unique design and strategic location make it a standout feature in the city's landscape, reflecting a blend of history, functionality, and modern aesthetics.