In 2008, Amsterdam proudly held the title of World Book Capital, with its program named 'Open Book, Open Mind.'
The city's program was centered around three influential figures: Spinoza, Anne Frank, and Annie M.G. Schmidt.
Amsterdam's World Book Capital journey encompassed diverse events and activities aligned with the Municipal Council's objectives: prioritizing children, fostering a sense of unity, and showcasing Amsterdam as a top-tier city.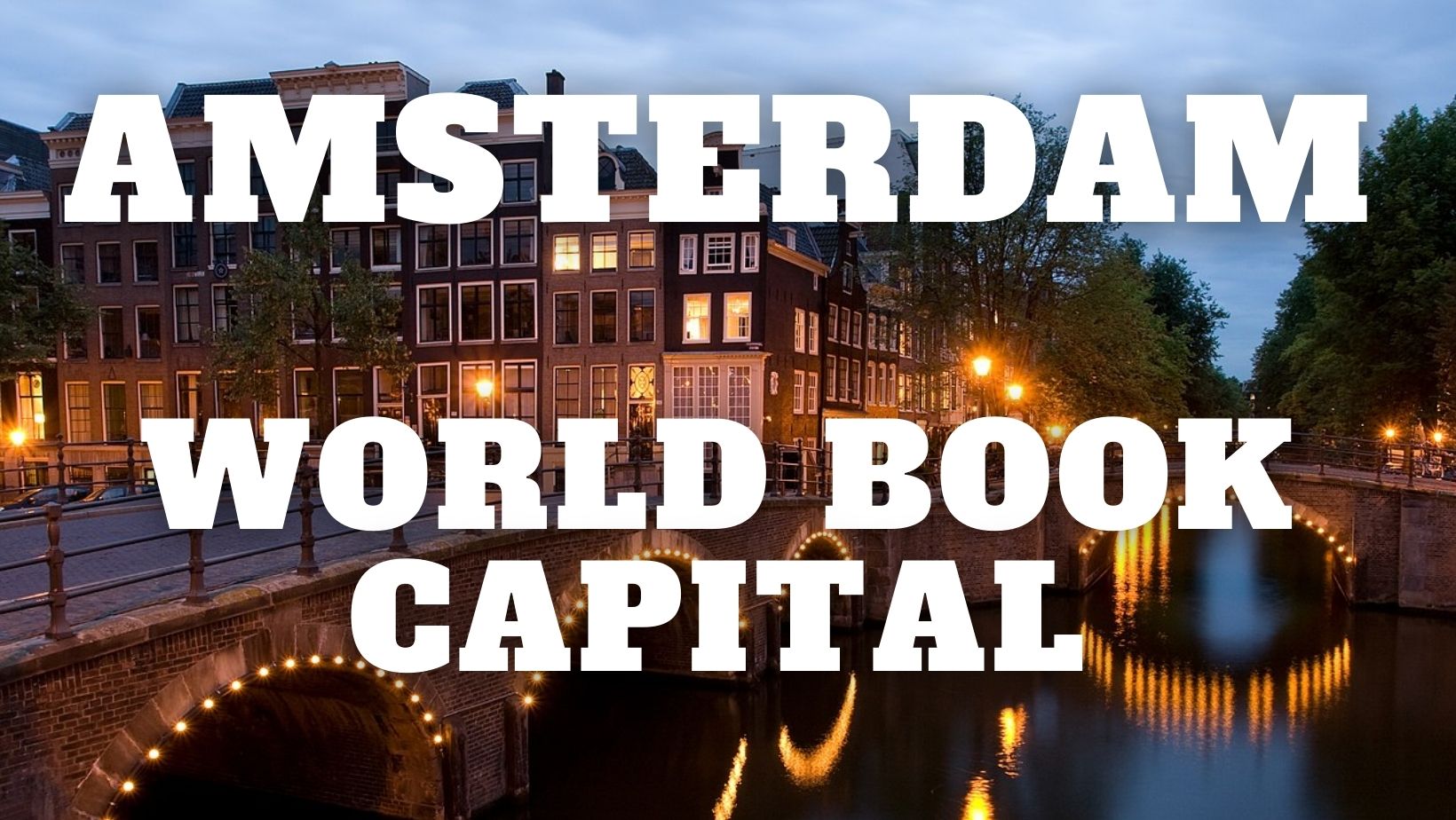 Understanding World Book Capital
World Book Capital is a title awarded by the United Nations Educational, Scientific and Cultural Organization (UNESCO) to a city each year.
The designation of World Book Capital recognises the city's efforts and commitment to promoting books, reading, and cultural activities related to literature.
The World Book Capital initiative highlights the importance of books as a source of knowledge, creativity, and cultural enrichment.
It allows the designated city to showcase its literary heritage, stimulate a love for reading, and foster a literacy culture among its residents.
Throughout its tenure as the World Book Capital, the chosen city has organised various activities, events, and programs centred around books and literature.
These include literary festivals, book fairs, author readings, storytelling sessions, exhibitions, and educational initiatives promoting reading among different population segments.
The World Book Capital title is a recognition of a city's commitment to promoting books and reading and an invitation to collaborate with international partners to exchange ideas and experiences related to literature and cultural development.
By designating a World Book Capital each year, UNESCO aims to raise awareness about the transformative power of books, reinforce the value of cultural diversity, and encourage dialogue and mutual understanding through literature.
Amsterdam – World Book Capital City Winner – 2008
According to the selection committee, Amsterdam's successful bid for the World Book Capital title in 2008 was attributed to several key factors that distinguished its program.
Amsterdam's World Book Capital program featured an impressive lineup of 298 activities, engaging an estimated 490,000 participants.
The program received substantial financial support, with a budget exceeding €2.7 million. The collaborative efforts of government organizations, funds, sponsors, and admission revenues contributed to its success.
Celebrating Literature
Amsterdam's program embraced a variety of literary events and initiatives throughout the year. Notable among them was the creation of the first Amsterdam "Book of the Night."
This event transformed libraries, bookshops, and venues around the Spui into literary hotspots, hosting captivating performances by renowned authors and poets.
The public square buzzed with recitations and readings, enchanting literature lovers of all ages.
Children's Book Capital
With a strong focus on promoting literacy among children, Amsterdam encouraged citizens to engage their young ones in the Children's Book Capital program.
This initiative aimed to ignite a love for reading from an early age, fostering a lifelong affinity for books and stories.
By prioritizing children, Amsterdam demonstrated its commitment to nurturing the next generation of readers and writers.
Poetry in the City
Poetry played a significant role in Amsterdam's World Book Capital program. The city celebrated the power of verse through projects like "Poetry in the Park," which hosted poetry activities open to all district residents across ten city districts.
The iconic Vondelpark showcased an interactive exposition of "poetry poles," inviting visitors to immerse themselves in the beauty and rhythm of poetic expression.
Additionally, the National Declamation Competition, launched on National Poetry Day, offered a platform for talented individuals to showcase their spoken word skills.
Legacy and Closing Week
As the World Book Capital year drew to a close, Amsterdam ensured a grand finale.
The program's closing week included the culmination of the National Declamation Competition, marking the significance of poetry in Amsterdam's literary tapestry.
It served as a testament to the program's commitment to celebrating diverse forms of literary expression and its enduring impact on the city's cultural fabric.
Amsterdam's World Book Capital journey in 2008, under the theme of 'Open Book, Open Mind,' left an indelible mark on the city's literary landscape.
The program's rich array of events, its emphasis on children's literacy, and its celebration of poetry united residents and visitors alike in a shared love for literature.
Amsterdam was dedicated to fostering a vibrant literary ecosystem where books were gateways to the imagination, understanding, and cultural exchange.
Through its World Book Capital program, Amsterdam etched itself as a city that truly embraced the transformative power of words.