I think Paris was the first city that came up with creating a few idyllic beaches along the river Seine. Of course, you're not allowed to swim there, but still, a beach is mostly to lie on, and while some scoff, others are thrilled to bits.
However, a new phenomenon has come into this world, and it's no without its charm.
Barcelona must, of course, be mentioned as well.
I love Barcelona, and if you get off at the second stop from the centre of town you think you're in Ijmuiden (Dutch dog-friendly port and beach town)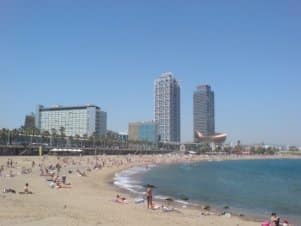 Beautiful beaches and ice cream stands, and that close to the city centre, and that's it's been there for over 20 years already, incredible!
Blijburg
Location: IJburg district
The best and most famous of Amsterdam's beaches is called Blijburg on the IJmeer. The exact location varies from time to time as there's construction work in that part of town. In fact, construction work is always going on in this city and not just in Ijburg. However, a new piece of beach is easily constructed, blowing some sand from the lake's bottom onto the shore, and we have a beach.
The tents, hammocks and other forms of beach furniture are moved to the new location, and voila, we present you with Bljburg III. The place is regularly used as a venue for festivals, parties and happenings.
The water is not all that clean, and alge is often present; in that case, the city government will prohibit swimming and bathing. When alge is absent, you may swim and bath but at your own risk.
Beach West
Location: Staofgerweg 900
The students that lived there are gone, the containers are being demolished, and apartment buildings will soon take their place. The temporal housing facilities will disappear as well. The student boat is gone, so what's left?. Beach-West, of course!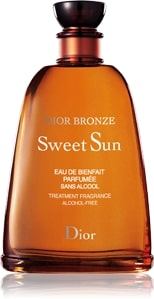 Although swimming is not allowed too, the beach does give you an impression of the real thing. Food in the form of rolls, sandwiches, or an actual meal plus drinks can be enjoyed as well. Live music entertainment will be on the menu from time to time as well.
It's also a great wedding location!
Beach South
Location Europaplein 22, Rai area opposite the Beatrixpark
This beach has great hammocks, great beach beds and wonderful shady trees to seek refuge under when you've had too much sun. In other words, a great place to relax. There are barbeque facilities present and DJ's every weekend. There's also an opportunity to shower. That thought is all the water you'll encounter.
There are regular activities available for children.
Parties, dudes, parties can be held here. No more than 2.000 people, though!