Music Platforms
POP. Herman Brood (Dutch dead musician, jumped off the roof of the Amsterdam Hilton) tattooed it on its arm, Iggy surnamed himself 'POP', and Michael was the 'king of pop', so what is it? That we call 'pop'. According to most analysts, it means little more than popular, and that's what it is, music that's popular at any given time and place.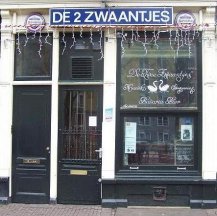 On another note, that which sounds popular to one person might be horrific to another.
Pop Temples
A pop temple is a building where popular music is played. If you decide to extend that definition to a pub with 30 people inside going crazy on Engelbert Humperdinck, you've got yourself a new pop temple.
We will, however, hold to the first definition and leave pubs playing Humperdick out of the equation. Our first thoughts turn to places like Paradiso and The Melkweg (milky way), although it's not just pop music that played there; in fact, those places function as theatres and exhibition halls as well, from time to time. So maybe the term pop temple is more applicable to local pubs after all.
I'll attempt to make a list of the best and most popular music venues available in this city, something for everyone, young, old, Dutch, and foreign, from funk to DJ's and from jazz to theatre.
Alto
Korte Leidsedwarsstraat 115
Not a very large pub but quite attractive, so get there on time.
Keyword: jazz.
Badcuyp (bath tub)
Eerste Sweelinckstraat 10
A podium for musicale developments that transcend the boundaries of style and culture.
Keyword: jazz.
Bimhuis
Piet Heinkade 3 (next to the Passenger Terminal and the Muziekgebouw)
Dutch and international menu of jazz and improvisational music.
Keyword: multicultural.
Bitterzoet (bitter sweet)
Spuistraat 2
Podium voor aan beginnende bands, DJ's en theatre makers.
Keywords: electro, hip-hop, funk
Bollejan
Korte Reguliersdwarsstraat 3
Rene Froger's (dutch singer) sister runs this ancient but very homey pub, and there's always "something" going on there.
Keyword: Dutch popular.
Casablanca Amsterdam
Zeedijk 24
Casablanca Variété café, restaurant and a 'chamber separé' for groups of up to 25 persons. You may also run into a famous 'karaoke addicted' Dutchman here.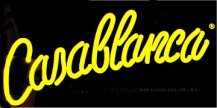 Keywords: karaoke, dancing, varieté and jazz
Club 8
Admiraal de Ruijterweg 56b
Underground? Sometimes. Club 8 is easy with a no-nonsense atmosphere. Graffiti and other art forms on display on the walls.
Keyword: good parties.
De Heeren of Aemstel (the Lords of Amstel)
Thorbeckeplein 5
This place offers new bands an opportunity to show what they've got and will provide them with the necessary equipment. However, in order not to abuse their customers, bands are screened beforehand. The place is often packed, especially during the weekend when they provide live music.


Keywords: cover bands.
De Kluis (the safe)
Prins Hendrikkade 194
Swing on Brazilian and Latin-American music, often live.
Keyword: salsa.
Maloe Melo
Lijnsbaangracht 163
Live music on a daily basis.
Keyword: blues and rock.
Maxim
Leidsekruisstraat 35
Good cocktails, relaxed atmosphere and your welcome to join in.
Keyword: piano.
Melkweg (milky way)
Lijnbaansgracht 234 A
An internationally well-known pop temple features music, theatre, films, photography, and other media.
Keyword: several halls, something for everyone.
Mulligans
Amstel 100
An Irish pub where you'll meet some of the most entertaining people, singers and songwriters regularly drop by, and there is often live Irish folk music to enjoy.
Keyword: Irish folk.
Muziekgebouw aan het IJ (music building on the IJ
Piet Heinkade 1
Ultra-modern music building with a large concert hall. I's emphasis is on musical developments
in both classical as well as modern music.
Keyword: qualitative experimental.
Panama
Oostelijke Handelskade 4
A place of entertainment in the broadest sense of the word.
Keyword: pop meets the house.
Paradiso
Weteringschans 6-8
The multifunctional old church building, it's quite popular among famous musicians; it's often used by big bands as a tryout. Most of the greats of the world have performed here. Sometimes in impromptu concerts (David Bowie.)
Keyword: temple of the new culture.
Sugar Factory
Lijnbaansgracht 238 (Opposite the Melkweg)
A night theatre with a novel concept, art, music, culture, and theatre are brought together by talented artists. But, there's also a dance floor.
Keyword: public participation.
Twee Zwaantjes (two swans) A real Amsterdam local where participation is not an option. Tourists and locals get on well here, and I once met the top man from UPC America there.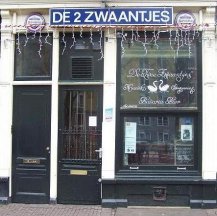 Keyword: dutch, singing lessons on Monday.
Volta
Houtmankade 336
A cultural youth centre located in Westerpark with a stage centre, two practise areas and a small recording studio.
Keyword: kids from the age of 8 years on.